We are proud to present our new partner SYNTARO. SYNTARO will help customers to support their current strategy for MDM lightweight managed Windows 10 projects.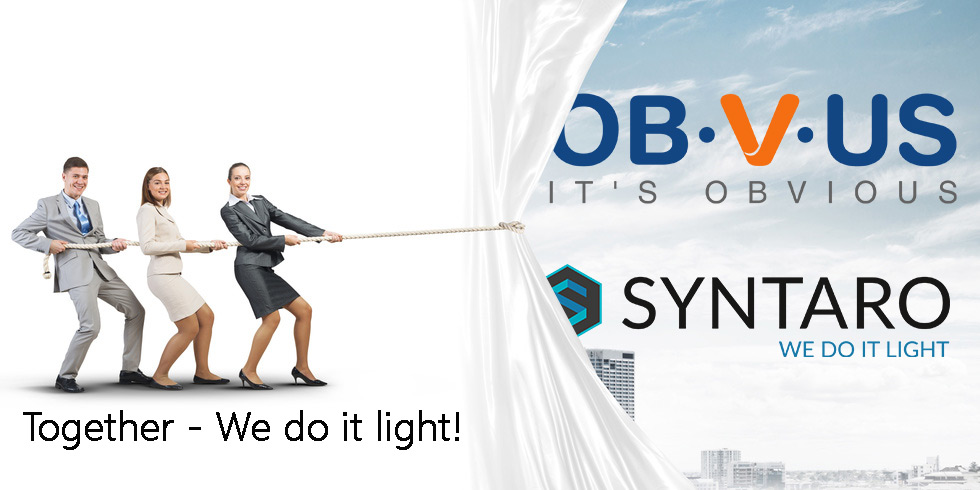 Below you will find some facts about this new partnership.
OB-V-US was founded in 2015 by three world leading experts in the field of Enterprise workplace and Cloud and Datacenter Management. They stay current with the new trends in the different fields of the market to give their customers all the options they need to further enhance their environment. More information about Syntaro can be found here: https://www.syntaro.com/
Together we bundle our forces with baseVISION to even better help our existing and future customers.
We are very happy to announce this great partnership to offer the SYNTARO Platform.