Microsoft valued professional award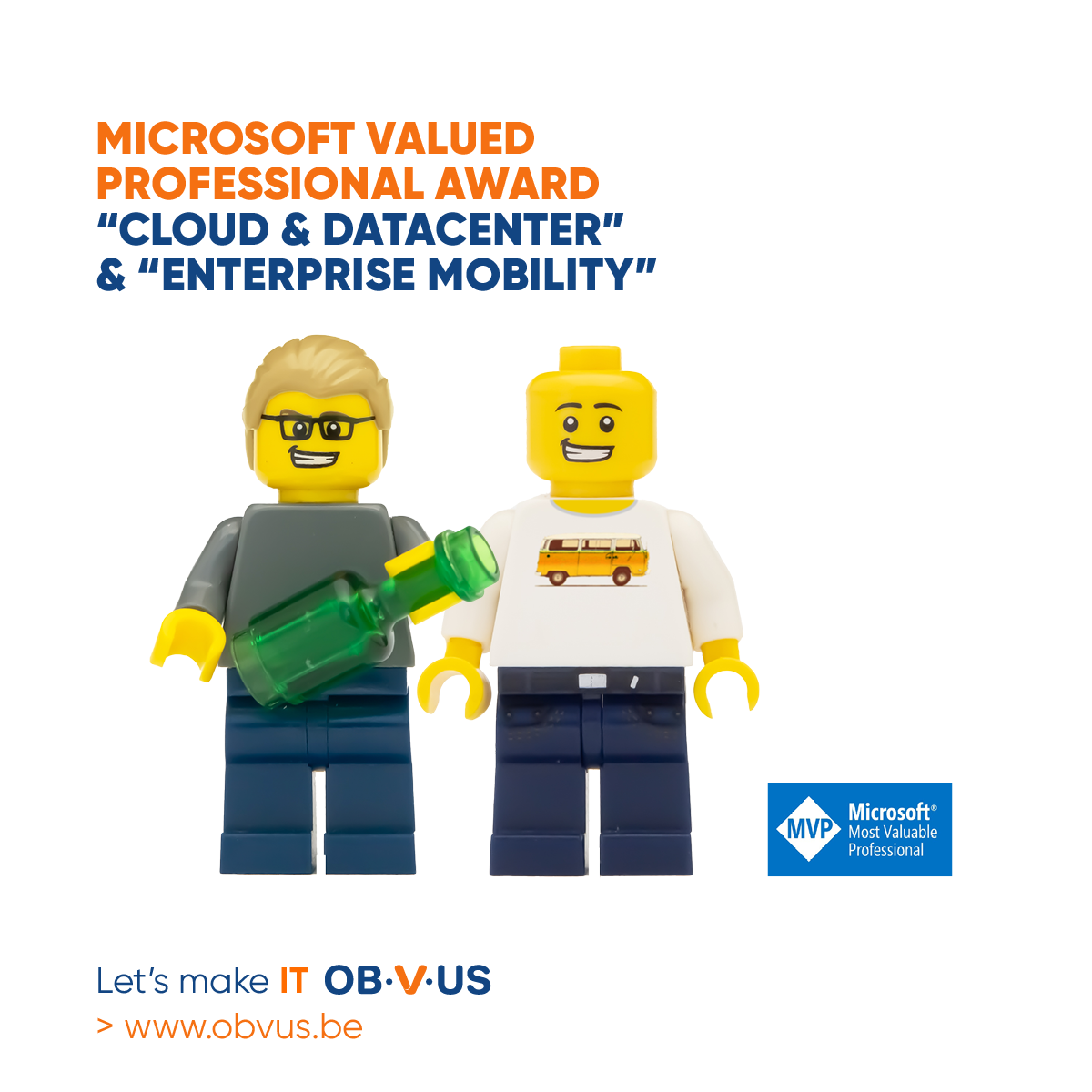 Our MVP Dieter Wijckmans got the word he is renewed for another year! Dieter Wijckmans 8 years in Cloud & Datacenter Management.
Congrats and well deserved for the work you do in the community! #MVPBuzz
Stay Current and Secure

In today's reality, your organization has probably been faced with many challenges around endpoint management in times of COVID and its impact on the workplace. How do you make sure that, with so many employees' computers now outside your company perimeter, your platform is upgraded to the latest version of Windows, your Windows and third party applications are patched and how to make sure they stay secure. How comfortable are you guaranteeing your manager that the IT organization is free of external threats?
The cornerstone to a secure workplace is for your Windows workplace to be current and stay current, patch all vulnerabilities as quickly as possible after fixes become available. Got it covered? Are you sure? Patching is about more than just Windows and Office. Did you know that Windows 10 is currently ranked at 13 based on its CVSS score and Office at 45. We'll cover the scenarios of updating your Windows platform and third party software through Microsoft Endpoint Manager Configuration Manager and Intune. We'll show you how Microsoft Defender for Endpoint helps protect against threats and vulnerabilities.
Many of us were already struggling to get clients updated before COVID-19. Now it's become even more challenging with remote work fast becoming the new normal. Content distribution, split-tunnel VPN, SSL certificates, reporting compliance… Let's learn about the options offered through Microsoft Endpoint Management, some best practices based on experience and also, how to report and take action on vulnerabilities in third party software.
This webinar covers it all, so register here and join us on the 11th of may at 2PM Belgian time:
Takeaways 
Stay current on Windows 10 through feature updates
Update Windows and Office efficiently
How to get third party software patched easily
Report and take action on vulnerabilities with Microsoft Defender for Endpoint
Protect your estate with Microsoft Defender for Endpoint
Report compliance through interactive dashboards
Roadmap on Microsoft's update methods
ATTENDING MS INSPIRE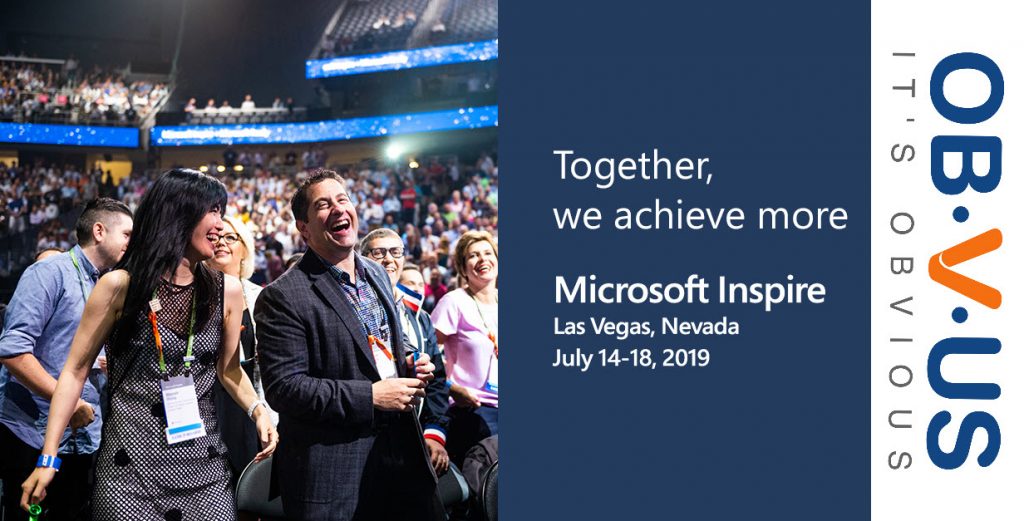 OB-V-US is excited to attend Microsoft #Inspire next week in Las Vegas.
We are looking forward to connect with other partners from all over the world and to drive business with Microsoft Belux. Lets connect and Inspire each other for the new FY20. Want to know more about OB-V-US ,drop us a line and lets connect!
#msinspire #businesstechnology #mspartner #microsoft #itsobvus #msgoldpartner #m365 #modernworkplace #Azure#security
NEW SYNTARO PARTNERSHIP WITH OB-V-US: TOGETHER – WE DO IT LIGHT!
We are proud to present our new partner SYNTARO. SYNTARO will help customers to support their current strategy for MDM lightweight managed Windows 10 projects.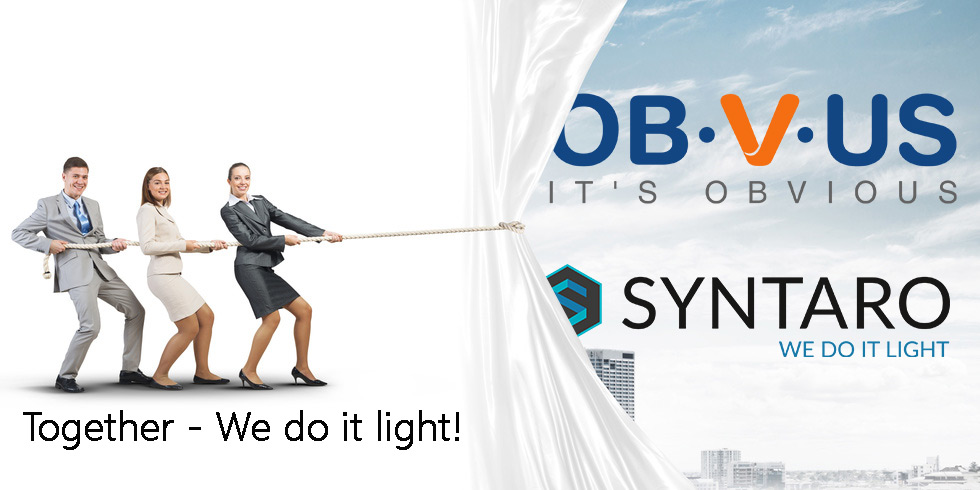 Below you will find some facts about this new partnership.
OB-V-US was founded in 2015 by three world leading experts in the field of Enterprise workplace and Cloud and Datacenter Management. They stay current with the new trends in the different fields of the market to give their customers all the options they need to further enhance their environment. More information about Syntaro can be found here: https://www.syntaro.com/
Together we bundle our forces with baseVISION to even better help our existing and future customers.
We are very happy to announce this great partnership to offer the SYNTARO Platform.